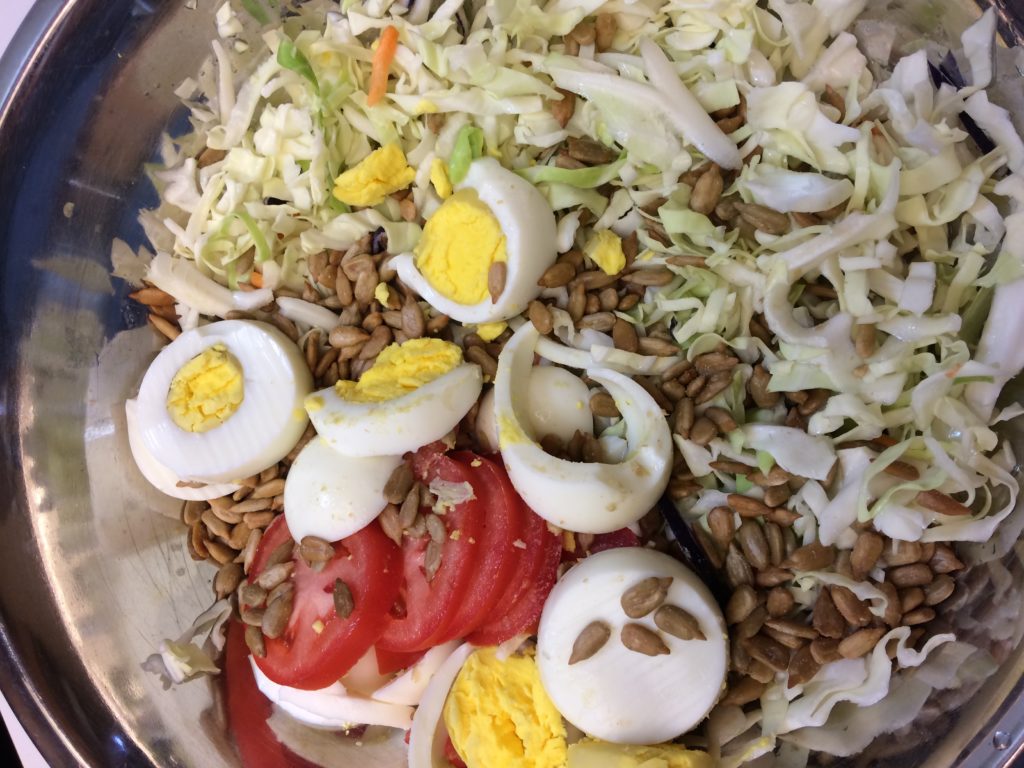 Shredded Cabbage Salad
Prep Time: 10 mins.
Servings: 2 (If you love salad like I do, then this salad can be made for one person)
Ingredients:
Shredded red and green cabbage
Two hard boiled eggs
One Roma tomato
Roasted/salted sunflower seeds (no shell)
Shredded carrots
Directions:
(All ingredients try to use organic, for best taste and nutrition)
4 cups of shredded cabbage (both colors) – washed
Two hard boiled eggs – peeled and sliced
One Roma tomato
Hand full of all ready prepared roasted/salted sunflower seeds (without shells)
1 cup of shredded carrots – washed and skinned
Mix all ingredients together and add you favorite dressing!
MANGIA!! Love to be healthy. Your both will thank you!