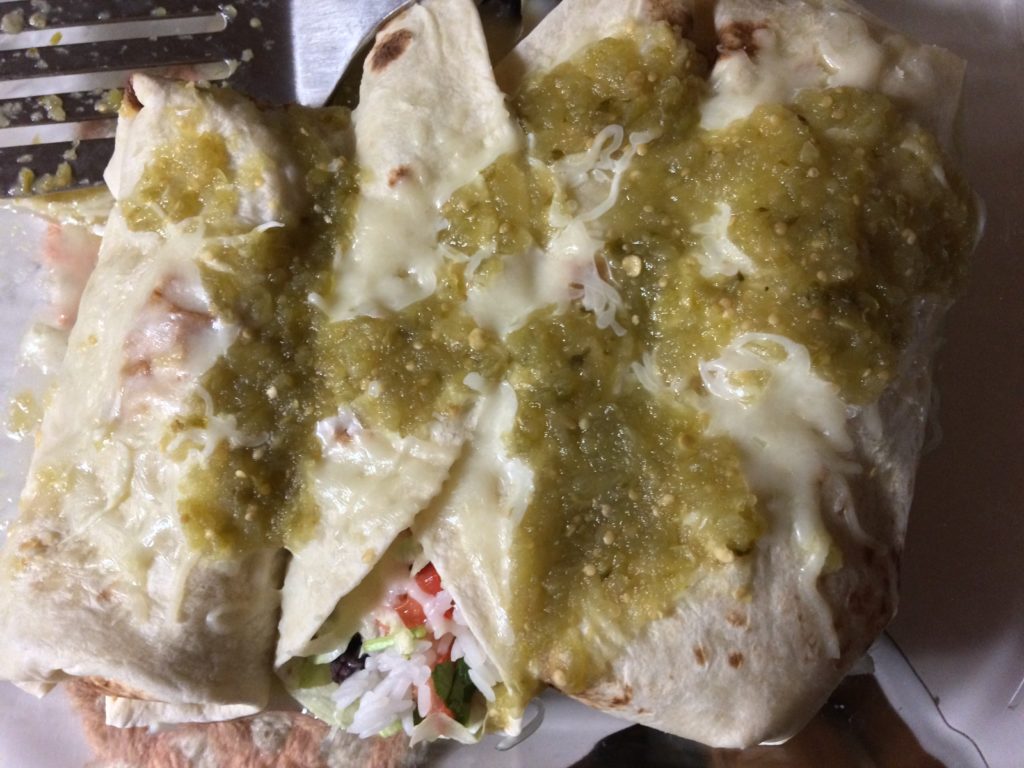 Vegan – Shredded Chicken Burrito
One of my family and friends favorite meals! When I cook this dish, it's like Thanksgiving in my house all over again… everyone wants thirds and they want to make sure there is enough for left overs the next day for breakfast, lunch and dinner! LOL! Even my little 1 year old loves this dish, she can almost eat a whole burrito by herself, my little fatty! The next time you want to WOW your family and friends I recommend this dish, you will be very happy you did. This meal is defiantly a family and friends pleaser!
Prep Time:30 mins. Cook Time: 40 mins Serves: 8+
Ingredients:
8 flour tortilla shells (or more/less)
10 oz. TVP chicken flavor (I used Bob Red Barron)
Shredded lettuce
Pico de Gallo (Go to my website for recipe)
Shredded cheese (vegan)
1 cup Rice
Black beans
Salsa Verde sauce
Avocado
Salsa
All-purpose seasoning
Cumin
Directions:
First, prepare the rice according to the package, while the rice is cooking make the beans. Place the beans in a small pot, add adobo seasoning and cook on low, stir occasionally. After this put TVP (veggie meat) in to a pan with a table spoon of Extra Virgin Olive Oil, add about ½ cup of water, sprinkle with all purpose seasoning, dash of cumin and stir (add water little by little to soften the meat) Once the meat is soft and seasoned to taste place settings to warm heat and cover. Then, prepare the Pico de Gillo (homemade recipe is on my website), then place that to the side. Then, take a baking pan and put a coat of the Salsa Verde sauce on the bottom of the oven pan (just a small coat). Take a tortilla shell and place 1tbsp. to 3tbsp. of the following depending on the size of the tortilla shell: meat, rice, beans, pico de gillo, lettuce, cheese inside and close the shell. Place them into the oven pan in a row, then place cheese on top of the tortillas and sprinkle Salsa Verde on top of each one as well. Bake on 350◦ for 10 mins or until cheese on top is melted. (Some vegan cheese won't melt so use discretion on time to cook, also keep in mind all the ingredients in the burrito will be already cooked so the time in the oven should only be for a few minutes to warm up of the tortilla shell and the melting of the cheese. Once done cooking eat and enjoy! MANGIA!!! Yum, yum, yum, yum, yum!!!!